As Mother's Day fast approaches, it's time to decide how to show your mum that you appreciate everything she has done for you over the years. The usual gifts are chocolates, Mother's Day flowers and a card, and while chocolates and flowers are an easy pick, finding the right card can take ages!
Finding the perfect card for your mom is sometimes a trial, and you never quite find the right one that portrays exactly how you feel about her. So to help you out this year, here is a list of 8 funny Mother's Day cards that are sure to make her laugh out loud.
1. You get a card from Etsy! This is a great Mother's Day card showing a figure of Oprah shouting out the phrase "You get a card!" Perfect for people who tend to forget to send their mom a card every year.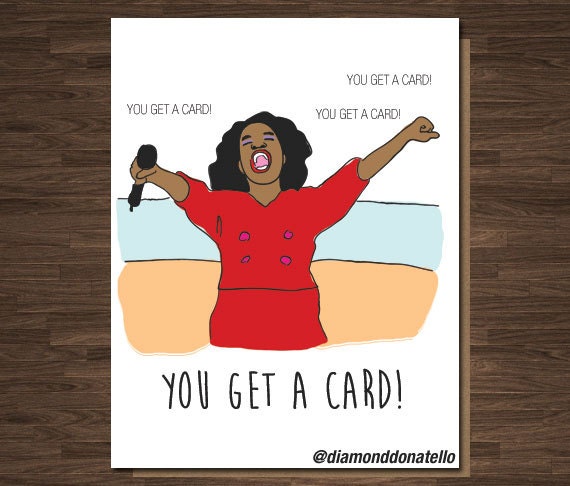 2. Congratulations on giving birth to a legend! The topic of this Mother's Day card from BrainBoxCandy is unexpected, which is sure to bring a smile to your Mums face.
3. Motherhood Inc – Human Resources: A very funny Mother's Day card from CardStore.com that shows you understand the hard work your mum put into raising you for all of those years.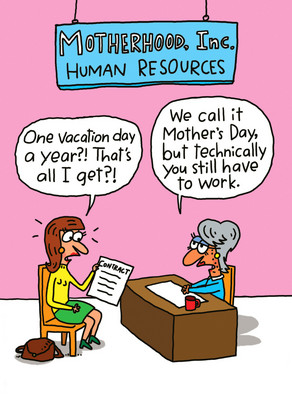 4. Thanks Mum, I'm eternally grapefruit (from Etsy): A lovely pun on those annoying autocorrects in our texts and emails, perfect for the tech savvy mom on Mother's Day this year.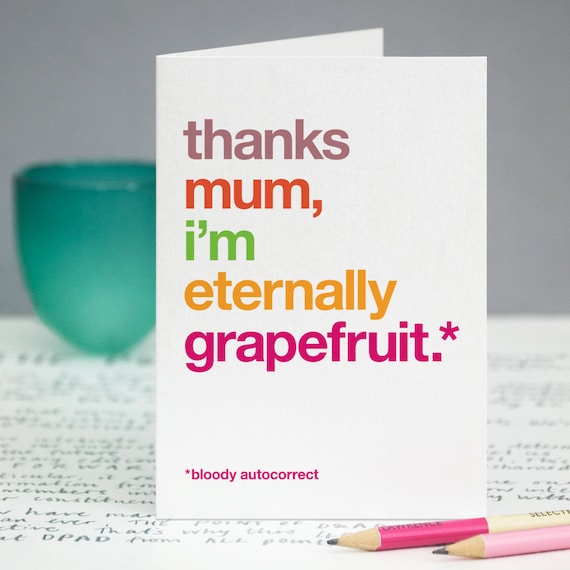 5. Four legged Mother's Day wish: The ideal card for all dog lovers. Upload a personalized photo of their doggy pet and your friend or mom can receive CardStore's lovely Mother's Day card from their beautiful pooch.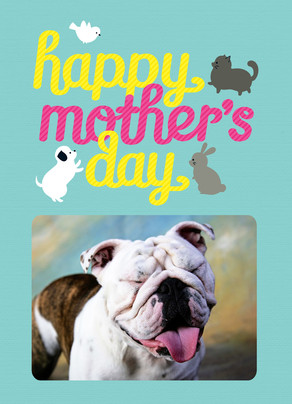 6. Getting older? Well here is a too cute card for your mom on Mothers Day telling her that you will pick the best nursing home for her if you win the lottery – no matter how far away it is!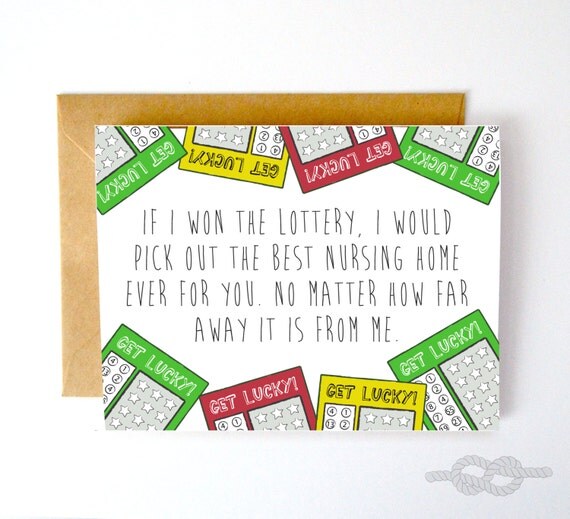 7. Thanks for giving me life and not taking it back in my teen years! A funny play on how horrid we can be in our teenage years. Etsy's perfect Mother's Day card from a wayward child turned good.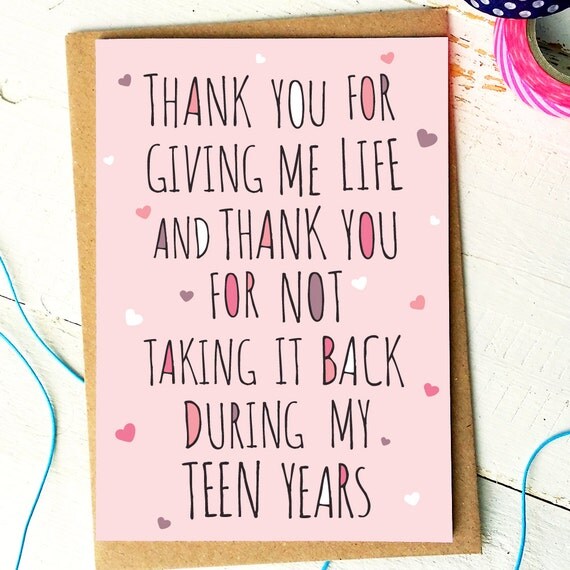 8. From the good one: Perfect for the well behaved child in the family – don't forget to personalize your Mother's Day card with your own photo, so she will know which of her children it is from!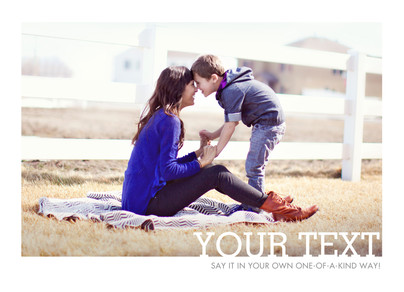 With these awesome Mother's Day card ideas, you won't have any problems finding the best one to make your mom laugh on Mother's Day.
What crazy Mother's Day cards have you seen?